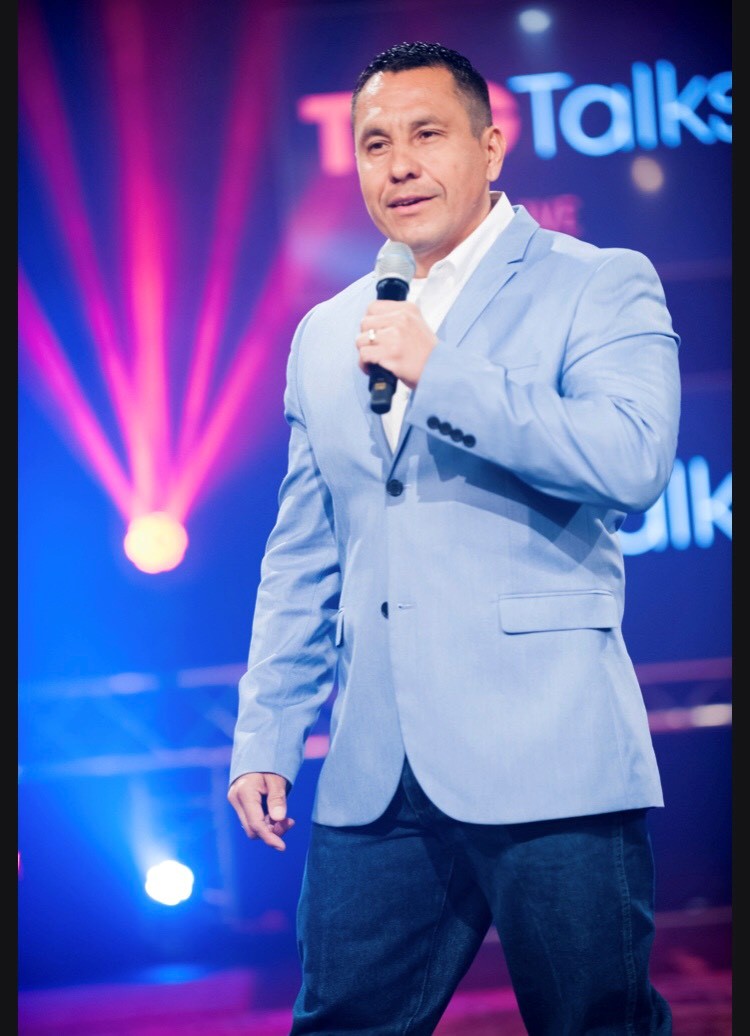 DANIEL GOMEZ MOTIVATIONAL KEYNOTE SPEAKER
"Strengthening the Health of Organizations by Developing its People"
Daniel Gomez is the founder of Daniel Gomez Enterprises, a company devoted to developing and strengthening organizations and individuals.

Daniel is a Powerful Motivational Keynote Speaker with 14 years experience in the arena of Leadership Development & Team Building, Sales Mastery, Customer Service, and Confidence Coaching. He is the International Best Selling Author of "You Were Born to Fly", a book written to inspire and give people the high-performance habits and confidence needed to be the leaders of their own destiny. Daniel is not just a motivational keynote speaker, he gives your organization the success principles, leadership skills, and champion's mindset to develop and build a winning team. He encourages them to "Be Original", to love and believe in themselves at all times, to value their own opinion, and to step out of their comfort zones.

Read More
Featured Videos
"TAG Talks"
"A Leader's Journey To Influence"
"Just Wow....if you ever need a speaker to keep an audience engaged I believe you can look no further. How many of us have attended seminars and team building events only to try and stay awake? One goes with the full intent to stay on point and get the most from the session, well here is the man for the occasion. "

"Daniel Gomez is the real deal! I would highly recommend Daniel to anyone looking to energize their meeting audience. His training, expertise are matched only by his consistent spirit!"

"Daniel is an outstanding motivational speaker that will make your next event a hit. He has a way of inspiring an audience that leaves them wanting to grow in their strengths long after he has finished speaking."

Daniel gave an amazing keynote segment for the World Voice Summit. His sales training was easy to follow and filled with great takeaways. We have received great reviews about his training and are looking forward to working with him again in the future.

Daniel is an amazing and inspirational speaker. I had the privilege of meeting him at TAG Talks Live Sacramento Growth Conference, where he not only spoke but was the emcee. As a speaker at this event, I was moved and impressed by Daniel, his story and his ability to motivate and inspire. I highly recommend him as a keynote speaker.

I have really, really enjoyed the presentation by Daniel Gomez today. His positivity, his energy, his insight gave me such wonderful ideas about how to go back and work with my championship team at my place of business. We are so excited to have him again at a future conference. I would highly recommend having him. He will encourage your team, he will get you excited! He will really inspire you!

Daniel Gomez's Confidence Coaching has inspired me and put me on a path to change my life for the better. Daniel taught me techniques to replace negative thinking with positive thinking and the importance of having a mindset that I am deserving of greatness and prosperity. I would recommend anyone who feels like they are stuck in a rut and don't understand why there not moving forward with their professional and/or personal life to contact Daniel and enroll in his Confidence Coaching. Thanks for your mentor-ship and friendship Daniel!

Daniel's enthusiasm is contagious! Love how he reminds us that we must first love ourself, believe in ourself and that we are champions! Thank you, Daniel for reminding us that in order to be an effective leader and love your team, you must first love yourself. We do matter to God and we do make a difference!

Energetic and motivational! Glad to have been a part of his seminar. Left with a refreshed sense of confidence and determination. Thank you, Daniel!

Daniel delivered a very inspiring and motivating message to our staff. It was a great way to end the year with such positivity!

Daniel is a true professional. He was well prepared and delivered a motivating and inspiring presentation to our staff. He is a down to earth person that is easy to work with. We appreciate what he brought to our organization.

St. Philip's College Early College High School in San Antonio, TX was blessed this morning to have such an amazing keynote speaker at our school in having Mr. Daniel Gomez inspire our students and faculty today for our 2019 academic awards ceremony. I have had hundreds of students coming up to me and saying how much they benefited from Mr. Gomez keynote address. Some of the students were telling me that recently they have been going through some hard circumstances in their lives and that Mr. Gomez message encouraged them to keep moving forward, to never give in to fear, to believe in great things for their lives, and to proclaim the things they want for themselves. The teachers and administrators were impressed. Thank you again I know a lot of students lives were spoke to today. Your school and your students will benefit greatly by booking Mr. Daniel Gomez to be the keynote speaker at your event. If you have an questions please contact me at St. Philip's College Early College High School.

I wanted to thank you for sharing your valuable knowledge with myself and my team. Your motivation towards success in the sales world was refreshing! I took several key points you shared, a few of them really stuck out the most. "Don't think you know everything, that's when things begin to fall apart" "Write down your Goals. It works!!" "INFLUENCE no ORDER TAKING!" "See yourself as a Professional" With those key points, I feel that there isn't anything we can't do. Again, thank you so much for your wisdom and efforts to give our team a fresh view. I am excited to see the success we all add to our own lives and each-others.

From Adversity, you develop purpose…. Thank you, Daniel, for coming and speaking to our sales staff this morning. It was a perfect platform as our company embarks on a new year. Learning from professionals like you is monumental in our daily success. You pointed out the importance of teamwork amongst peers with examples of how there is power in 2 vs most sales peoples' mindset, that it is them solely who delivers a company's success. You touched on tenured salespeople and how they have a tendency to reach the top of the sales pyramid and become complacent and entitled. Staying humble is important to being successful. Needless to say, you were the highlight of our sales meeting, with your energy and relentless ability to keep the audience engaged. Looking forward to doing this again.

Empowering presentation! Your authenticity and teaching has re-ignited our Laredo District employees' safety culture which is TxDOT's number one priority.

Mr. Daniel Gomez is truly an inspiration to meet and hear! His message and attitude are both inspirational and exciting!! He will leave you wanting to hear more! Thank you Mr. Gomez!!!Our District was Blessed to have you as our banquets keynote speaker! God Bless you and your family!!
"Finding Your Inner Beauty Women's Conference"
Daniel Gomez Enterprises is excited to bring the "Finding Your Inner Beauty Women's Conference" to San Antonio, Texas in October for breast cancer awareness month. This event was created to bring emotional healing and encouragement to all the families impacted by breast cancer. It is going to be an impactful day of inspiration and new beginnings! Speakers from all over the country will be sharing their heartfelt messages of hope. Don't Miss this inaugural event. Get your tickets now! Click the link below to reserve your seats today: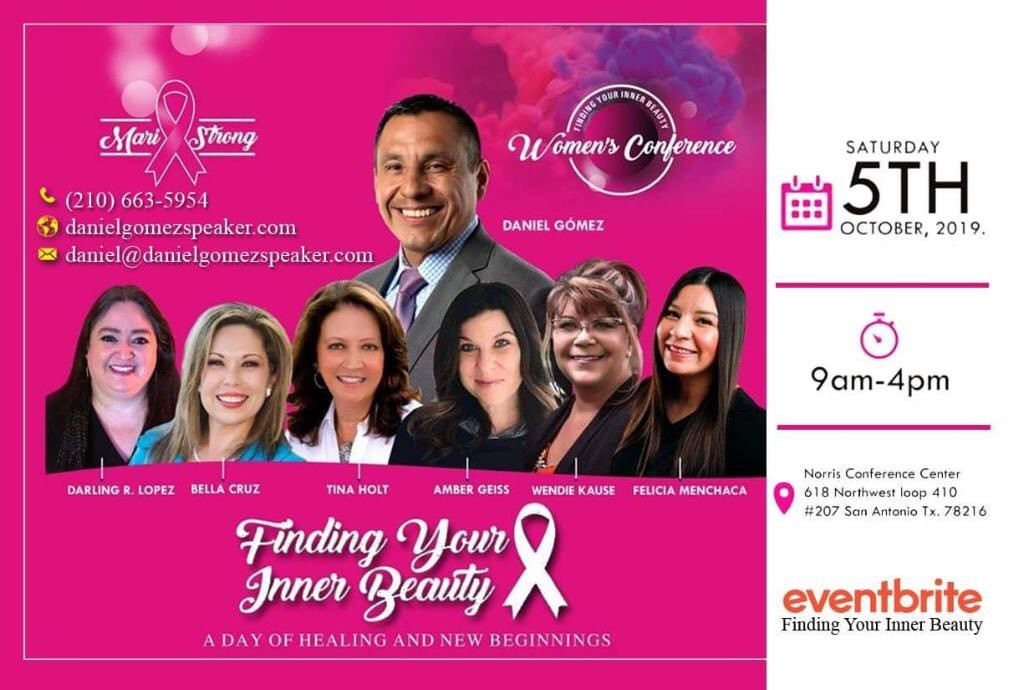 "30 Day Transformational Program"
I created the "30 Day Transformational Program" to help you start living the life you were created for, a life of abundance, happiness, and purpose! A Life of true fulfillment!

Over the course of these 30 days, you will experience increased awareness and tremendous growth in the areas of your self-confidence and inner strength to overcome the failures and setbacks in life. Not only will you be able to achieve your goals, but you will also develop a champion's mindset to live an extraordinary life!

Each lesson is accompanied by a high definition video and reflection assignment that will challenge your old way of thinking and help you find the joy and happiness you desire. The techniques approach and high-performance habits you will develop and learn will help you create the life of success you long for!

Buy now and you will receive the "7 Steps To Fly Daily Guide", a BONUS to help you reach your goals and dreams faster!

You will also receive free lifetime access to the course!

Take action and order your program today!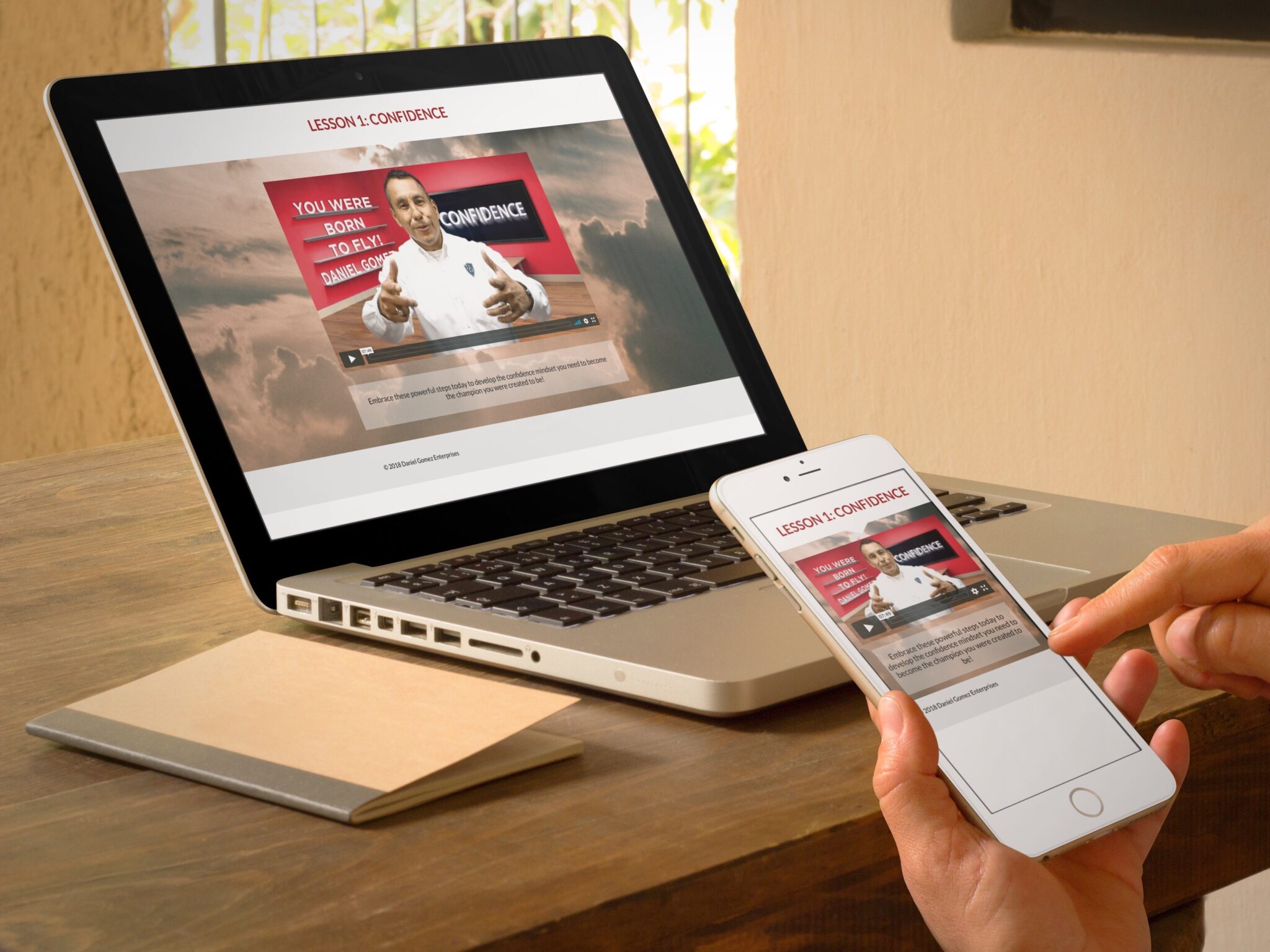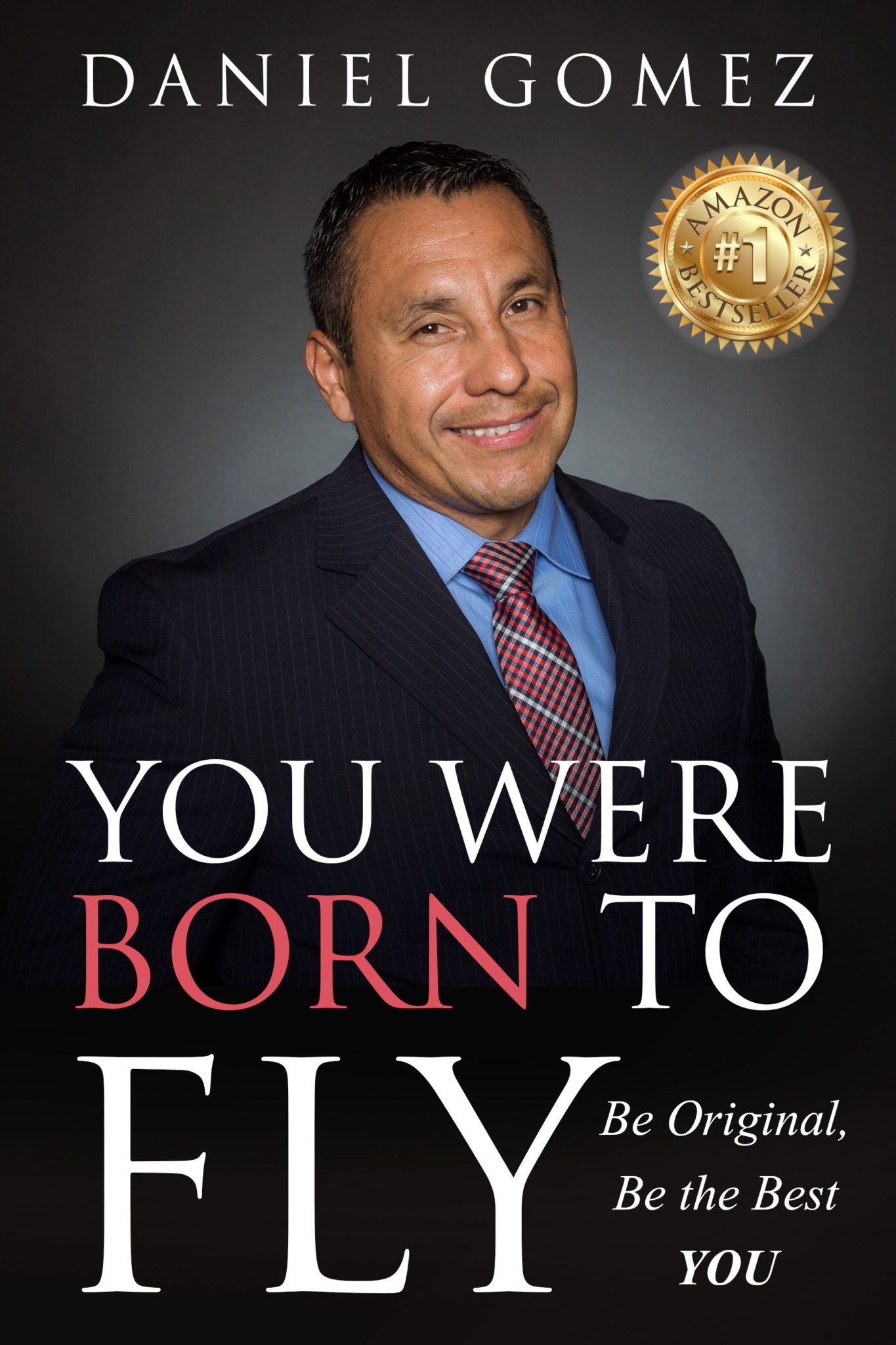 International Best Seller "You Were Born To Fly"
---
"The book, "You Were Born To Fly" by Daniel B. Gomez is a great book that really has me changing my mindset on how I operate myself day to day. My body is just a vehicle for my mind to positively control. It has great leadership concepts that support a growth perspective. This does not just pertain to a leader of employees but also a leader of your own destiny. In chapter 2, he discussed the Rule of 151, which resonated with me so much that I sent an email to my current leader citing his book and she shared it with her leadership team to support the employees' engagement and performance. The rule of 151 states that it takes 151 times to say something before someone starts to believe it. In this chapter, it was about speaking greatness into your employees so they can feel confident and competent in their current jobs. This thought process will definitely have a very positive exponential effect on not only our teams but our organization. Great read and I recommend this book to anybody looking to feel, think and look successful in any situation throughout their professional and personal lives."5> MACEDONIO "MJ" MARTINEZ III The Hartford Financial Services Group, Inc