Which Organizations Have Trusted Daniel?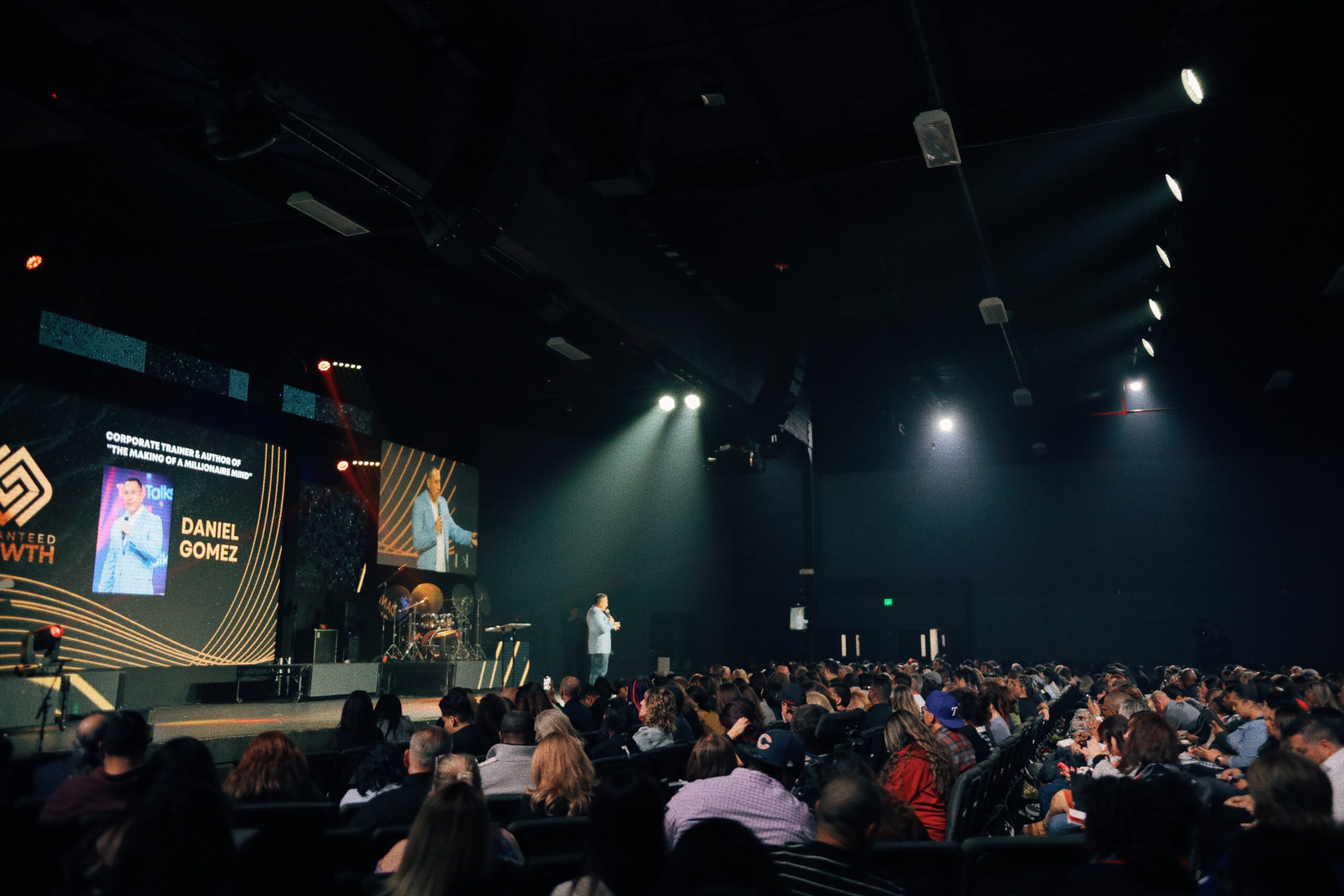 Which Organizations Have Trusted Daniel?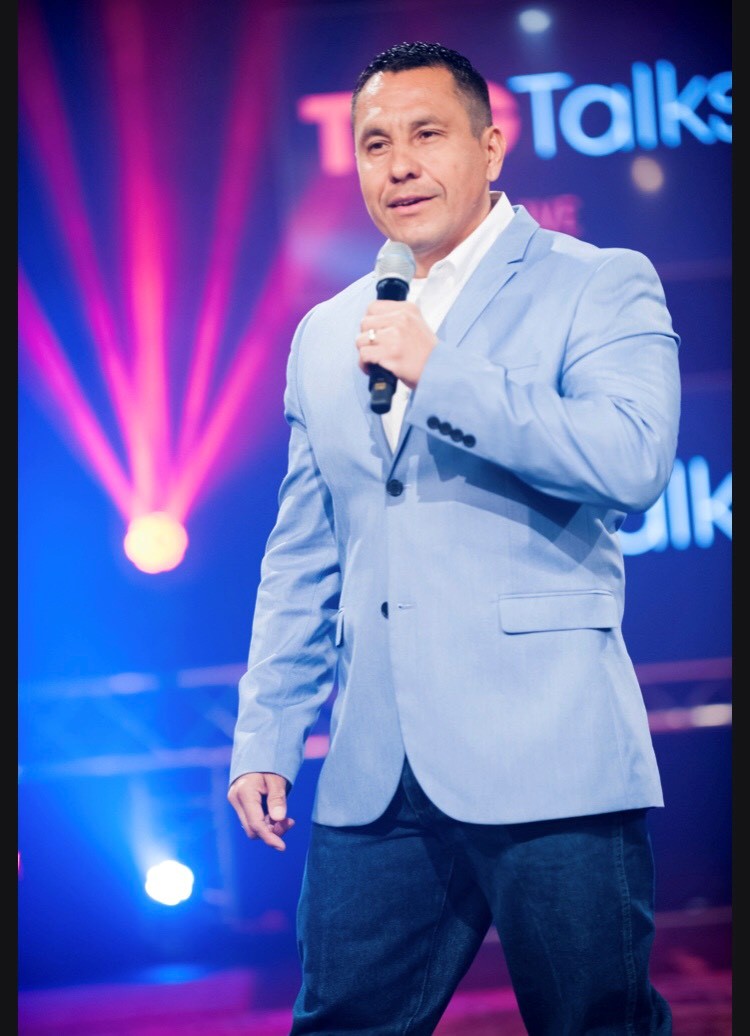 Daniel Gomez is an Award-Winning Motivational Keynote Speaker, Business Coach, Corporate Trainer, Executive Coach, and Podcast of the Year Recipient. Daniel speaks and coaches at events all over the world!

Daniel Gomez has over two decades of experience in the arena of Leadership Development & Team Building, Sales Training, Customer Service, and Coaching. He is the International Best-Selling Author of "You Were Born to Fly", a book written to inspire and give people the high-performance habits and confidence needed to be the leaders of their own destiny. Daniel's high-energy and ability to unlock the untapped potential in people have made him a highly sought-out trainer for top organizations including the U.S. Air Force to develop their officers. He gives organizations the success principles, leadership skills, and champion's mindset to develop and build a winning team. Daniel is a true professional and easy to work with!

Read More
"Just Wow....if you ever need a speaker to keep an audience engaged I believe you can look no further. How many of us have attended seminars and team building events only to try and stay awake? One goes with the full intent to stay on point and get the most from the session, well here is the man for the occasion. "

"Daniel Gomez is the real deal! I would highly recommend Daniel to anyone looking to energize their meeting audience. His training, expertise are matched only by his consistent spirit!"

"Daniel is an outstanding motivational speaker that will make your next event a hit. He has a way of inspiring an audience that leaves them wanting to grow in their strengths long after he has finished speaking."

Daniel gave an amazing keynote segment for the World Voice Summit. His sales training was easy to follow and filled with great takeaways. We have received great reviews about his training and are looking forward to working with him again in the future.

Daniel is an amazing inspirational speaker. I had the privilege of meeting him at TAG Talks Live Sacramento Growth Conference, where he not only spoke but was the emcee. As a speaker at this event, I was moved and impressed by Daniel, his story and his ability to motivate and inspire. I highly recommend him as a keynote speaker.

I have really, really enjoyed the presentation by Daniel Gomez today. His positivity, his energy, his insight gave me such wonderful ideas about how to go back and work with my championship team at my place of business. We are so excited to have him again at a future conference. I would highly recommend having him. He will encourage your team, he will get you excited! He will really inspire you!

Daniel Gomez's Confidence Coaching has inspired me and put me on a path to change my life for the better. Daniel taught me techniques to replace negative thinking with positive thinking and the importance of having a mindset that I am deserving of greatness and prosperity. I would recommend anyone who feels like they are stuck in a rut and don't understand why there not moving forward with their professional and/or personal life to contact Daniel and enroll in his Confidence Coaching. Thanks for your mentor-ship and friendship Daniel!

Daniel's enthusiasm is contagious! Love how he reminds us that we must first love ourself, believe in ourself and that we are champions! Thank you, Daniel for reminding us that in order to be an effective leader and love your team, you must first love yourself. We do matter to God and we do make a difference!

Energetic and motivational! Glad to have been a part of his seminar. Left with a refreshed sense of confidence and determination. Thank you, Daniel!

Daniel delivered a very inspiring and motivating message to our staff. It was a great way to end the year with such positivity!

Daniel is a true professional. He was well prepared and delivered a motivating and inspiring presentation to our staff. He is a down to earth person that is easy to work with. We appreciate what he brought to our organization.

St. Philip's College Early College High School in San Antonio, TX was blessed this morning to have such an amazing keynote speaker at our school in having Mr. Daniel Gomez inspire our students and faculty today for our 2019 academic awards ceremony. I have had hundreds of students coming up to me and saying how much they benefited from Mr. Gomez keynote address. Some of the students were telling me that recently they have been going through some hard circumstances in their lives and that Mr. Gomez message encouraged them to keep moving forward, to never give in to fear, to believe in great things for their lives, and to proclaim the things they want for themselves. The teachers and administrators were impressed. Thank you again I know a lot of students lives were spoke to today. Your school and your students will benefit greatly by booking Mr. Daniel Gomez to be the keynote speaker at your event. If you have an questions please contact me at St. Philip's College Early College High School.

I wanted to thank you for sharing your valuable knowledge with myself and my team. Your motivation towards success in the sales world was refreshing! I took several key points you shared, a few of them really stuck out the most. "Don't think you know everything, that's when things begin to fall apart" "Write down your Goals. It works!!" "INFLUENCE no ORDER TAKING!" "See yourself as a Professional" With those key points, I feel that there isn't anything we can't do. Again, thank you so much for your wisdom and efforts to give our team a fresh view. I am excited to see the success we all add to our own lives and each-others.

From Adversity, you develop purpose…. Thank you, Daniel, for coming and speaking to our sales staff this morning. It was a perfect platform as our company embarks on a new year. Learning from professionals like you is monumental in our daily success. You pointed out the importance of teamwork amongst peers with examples of how there is power in 2 vs most sales peoples' mindset, that it is them solely who delivers a company's success. You touched on tenured salespeople and how they have a tendency to reach the top of the sales pyramid and become complacent and entitled. Staying humble is important to being successful. Needless to say, you were the highlight of our sales meeting, with your energy and relentless ability to keep the audience engaged. Looking forward to doing this again.

Empowering presentation! Your authenticity and teaching has re-ignited our Laredo District employees' safety culture which is TxDOT's number one priority.

Mr. Daniel Gomez is truly an inspiration to meet and hear! His message and attitude are both inspirational and exciting!! He will leave you wanting to hear more! Thank you Mr. Gomez!!!Our District was Blessed to have you as our banquets keynote speaker! God Bless you and your family!!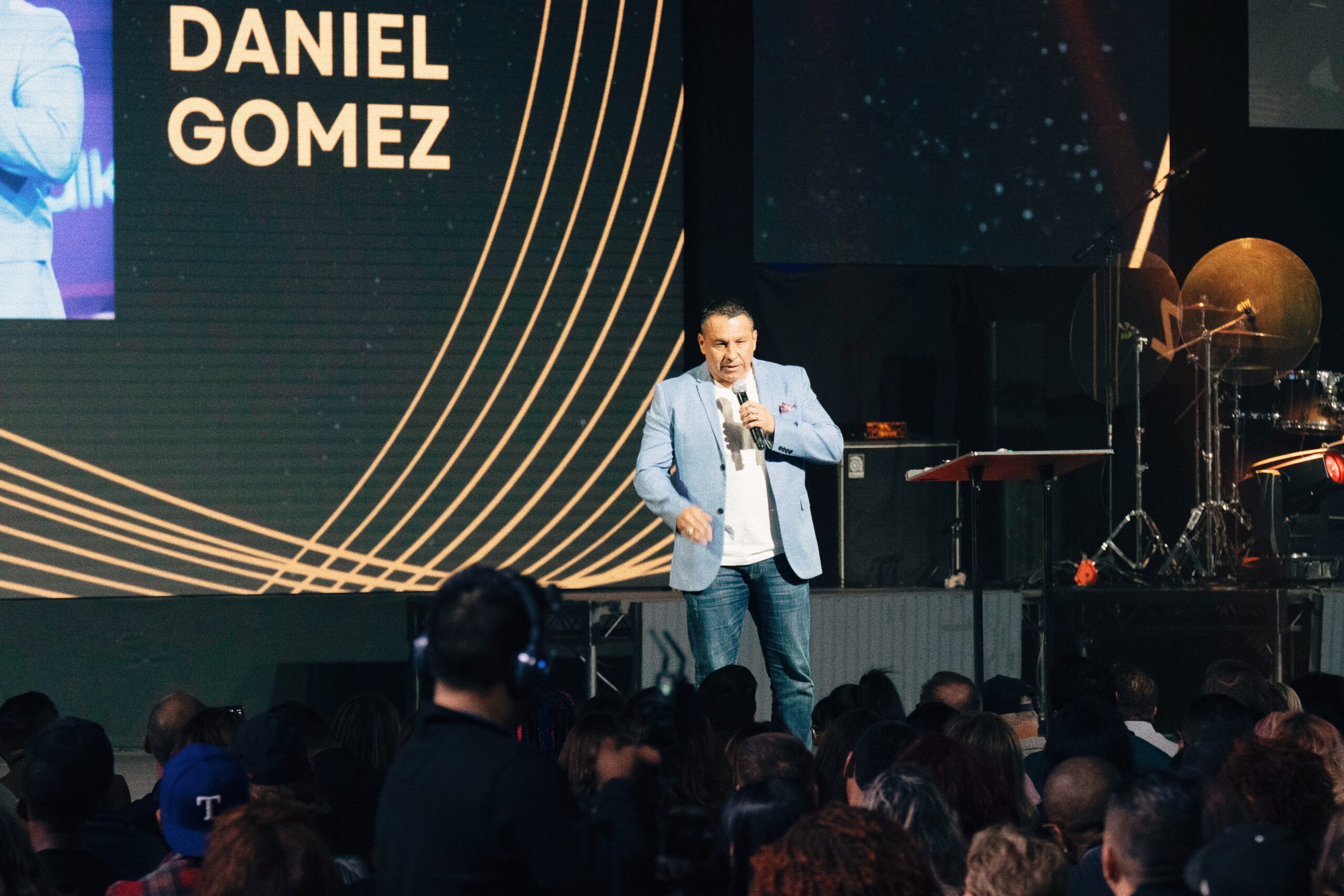 STICKER SHOCK SPEAKING ACADEMY LIVE 2024
STICKER SHOCK SPEAKING ACADEMY – FRIDAY, MARCH 8TH & SATURDAY, MARCH 9TH in SAN ANTONIO, TX

"STICKER SHOCK IS MUCH MORE THAN A SPEAKING ACADEMY, IT'S AN EXPERIENCE!!!"

YOUR LIFE WILL NOT BE THE SAME AFTER ATTENDING STICKER SHOCK AND SPEAKING ON STAGE IN FRONT OF A LIVE AUDIENCE.

IF YOU ARE AN ASPIRING SPEAKER OR LOOKING TO EXPLODE YOUR SPEAKING CAREER, YOU NEED TO ATTEND THE STICKER SHOCK SPEAKING ACADEMY THIS MARCH.

IMAGINE YOURSELF EARNING MORE IN AN HOUR THAN MANY DO IN A MONTH

THE STICKER SHOCK SPEAKING ACADEMY will give you the blueprint on how to build and operate a successful speaking business. Most speaker's camps don't teach you the business side of the speaking world.

These are proven speaking business processes, automations and strategies that have earned Daniel Gomez HUNDREDS OF THOUSANDS OF DOLLARS IN REVENUE, even during COVID. CLIENTS WHO HAVE ATTENDED STICKER SHOCK HAVE EARNED THOUSANDS THEMSELVES IN PAID SPEAKING GIGS!!!