Motivational Keynote Speaker | Leadership Development | Sales Mastery | Confidence Architect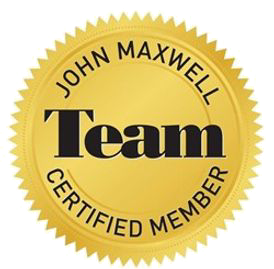 A Leader's Journey to Influence:
Strengthening and Growing the Leader Within
You must first grow yourself before you can grow other leaders. Growth doesn't just happen, you must be intentional about it. How fantastic would it be in your organization if your leaders became exceptional leaders? Improving the quality and effectiveness of leadership is a constant challenge within many organizations as they strive to improve communication, morale, and consistency.

All successful organizations understand that effective leadership is at the heart of every business and Daniel Gomez prides himself on Leadership Development. As a trainer, Daniel has created programs and workshops specifically designed to raise up effective and extraordinary leaders. Having personally lead multi-million dollar organizations to record profits, Daniel will show you and your team the leadership attributes needed to create the desired results for your organization.

Format: "45-60 minute keynote" or "2-hour breakout"

This program is perfect for:

* Leaders
* Aspiring Leaders
* Team Members
​
The attendees will learn:

* The "Two Rules" of great leadership.
* How to recognize and overcome "The Traps" that keep a leader from growing.
* Why complacency in a leader kills an organization.
* The importance of having a positive Influence instead of a negative one.
* The importance of instilling confidence in times of failure.
* Why mentoring young and aspiring leaders is vital to an organization's success.


Confidence Coaching:
Life and Business
Confidence is a mindset. Confidence is the difference maker in your personal and professional life. Whether you are in Leadership, Sales, or in your Personal Life, confidence gives you the ability to succeed and believe in yourself. Confident people inspire confidence in others. Gaining the confidence of others is one of the key ways in which a self-confident person finds success.

Life has a way of robbing us of our confidence. Failures and setbacks have a tendency of stripping us of it. Maybe you or your business have encountered some setbacks and are needing guidance to get back on the winning track. Daniel Gomez is ready and willing to help you find and strengthen your confidence. Daniel has successfully coached and guided his clients to believe in themselves and in their abilities.

Schedule your complimentary half hour session today and experience the transforming power confidence coaching can have on you or your business. Email us at daniel@danielgomezspeaker.com to start living the life you want and deserve now.

Confidence Coaching will give you:

* The Reassurance you need to take risks.
* The Motivation to take action!.
* The Ability to believe in yourself and what you can accomplish.
* The Self-Confidence you need to grow your business.
* The Confidence to inspire the people you lead .
* The Importance of valuing your own opinion.
​
Selling with Purpose:
Focusing on the Customer's Needs
"Selling is the Transfer of Trust"

The customer is buying you, the salesperson, before they purchase any service or product from your organization. The days of being a mediocre salesperson are over. In order to be successful in today's market, your organization needs to cater to the customer's wants and needs.

Is your organization failing to win the customer's trust?
Having personally hired and trained top producing Sales Professionals in multi-million dollar organizations, Daniel knows what it takes to build a winning sales team. He will teach your organization how to create a "Winning" culture where people believe what they do matters. This program will show your team how to gain the customer's trust and fulfill the end result they are desiring.

Format: "45-60 minute keynote" or " Half (1/2) day workshop"

This program is perfect for:

* Sales Teams
* Account Executives
* Sales Managers

The attendees will learn:

* How to gain the customer's trust.
* How to get unstuck from an old mindset and habits that no longer serve them.
* The importance of "E-motions" during the sales process.
* How to execute a plan for success.
* What it takes to be a top producing Sales Professional.
* Why being in the "People Business" is more important than the product or service you provide.

Building a Mount Everest Team
It takes an extraordinary team to accomplish something magnificent!

You can not have a molehill size team and expect to conquer Mount Everest. In order to conquer Mount Everest, you must build a Mount Everest. A team which operates thinks, acts, and compliments one another. The beauty lies as they build on each other's strengths and develop a oneness with one another, tapping into the hidden potential they never knew they possessed.

A Leader's worst nightmare is to have a Mount Everest size dream with a molehill size team.

Mountains were created to be conquered!

Format: "45-60 minute keynote" or " Half (1/2) day workshop"

This program is perfect for:

* Leadership
* Aspiring Leaders
* Team Members

The attendees will learn:

* How to build a Mount Everest Team.
* One is too small of a number to achieve greatness.
* Why complacency in a team kills an organization.
* A winning team has high morale.
* Great teams have great depth.
* How communication fuels action in a team.

JEWELS
How to Communicate and Speak The Four Personalities Language
The number one skill of any successful team is communication. If a team does not communicate, it will not succeed!

The responsibility of leadership and every team member is to learn the language of everyone on their team. You would not go to France speaking German and you would not go to Germany speaking French. Yet that is how many teams communicate.

They communicate using the wrong language. JEWELZ will help you discover the personalities you are communicating with. JEWELZ will teach you how to speak the language of every JEWEL in your team. You will learn how to speak, work, and understand each JEWEL.
Communication is vital to any organization's and team's success.

Format: "45-60 minute keynote" or " Half (1/2) day workshop"

This program is perfect for:

* Leadership
* Managers
* Team Members

Attendee Takeaways:

* Learn the four basic personality types "JEWELZ".
* They will discover what JEWEL they are.
* Assess each JEWELZ characteristics.
* What motivates each JEWEL.
* How to speak each team member's language.
* Identify the strength and weaknesses of each JEWEL.
* Learn how to communicate best and work with each JEWEL.